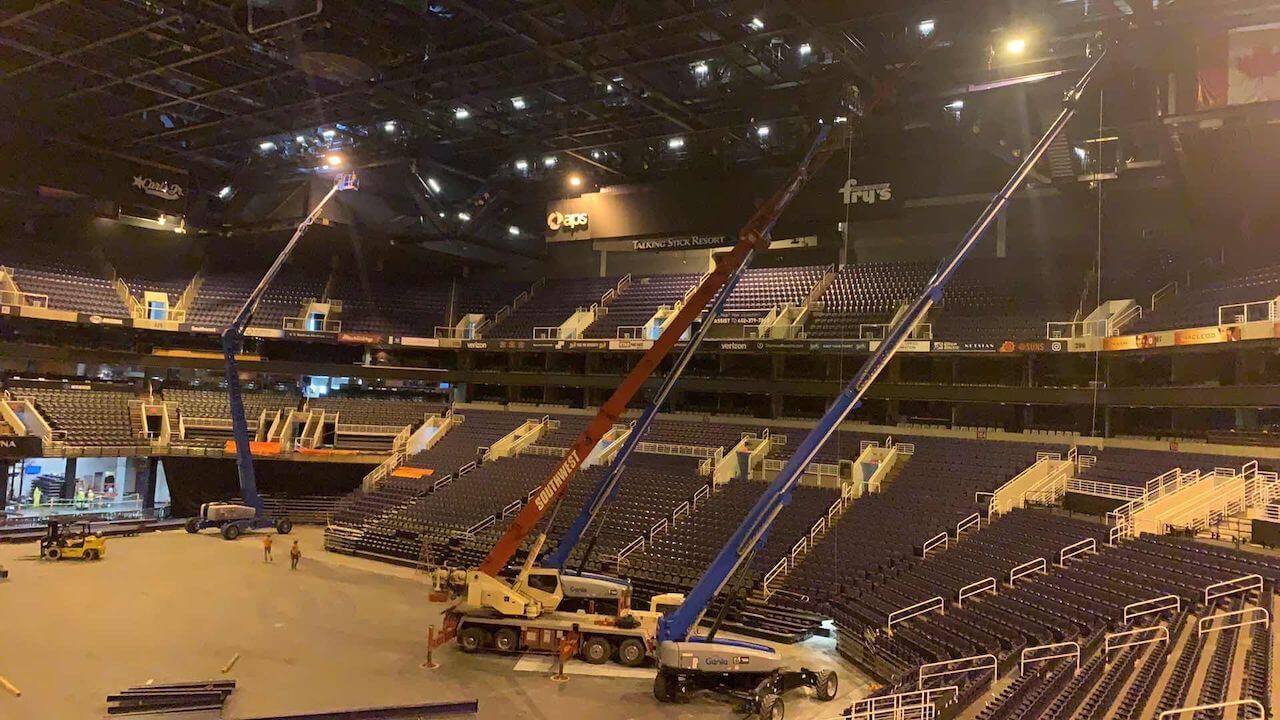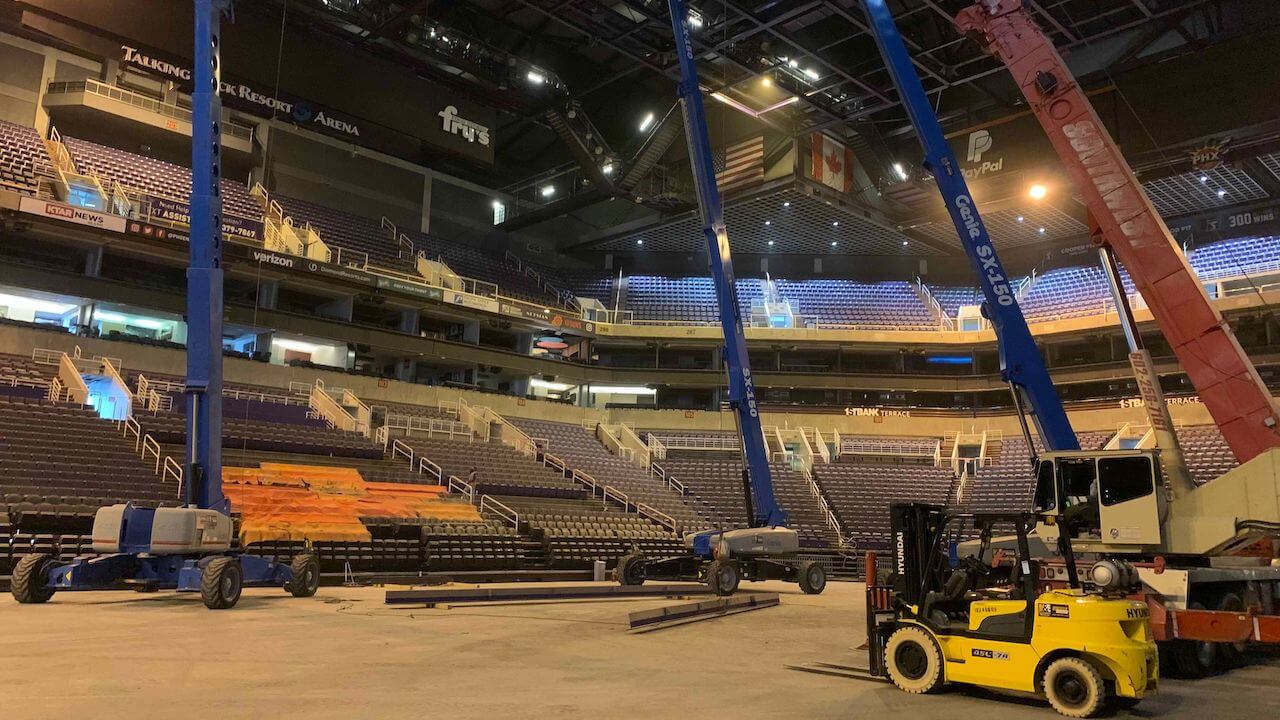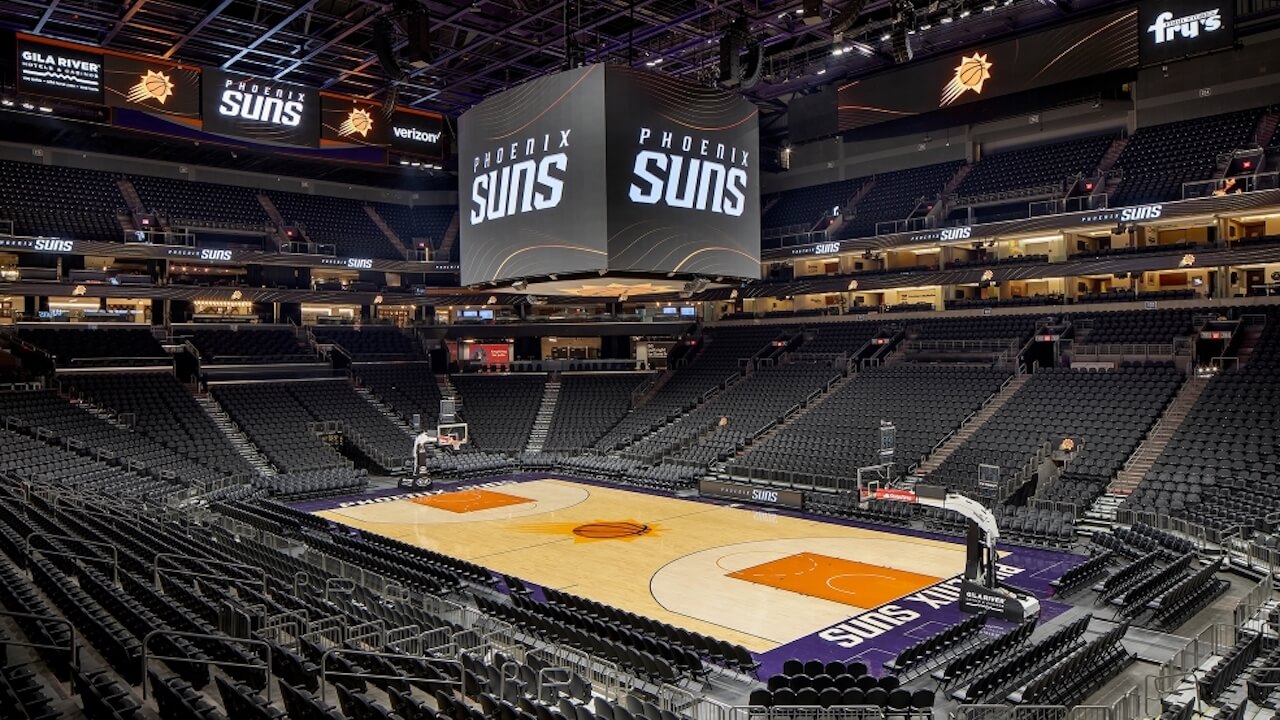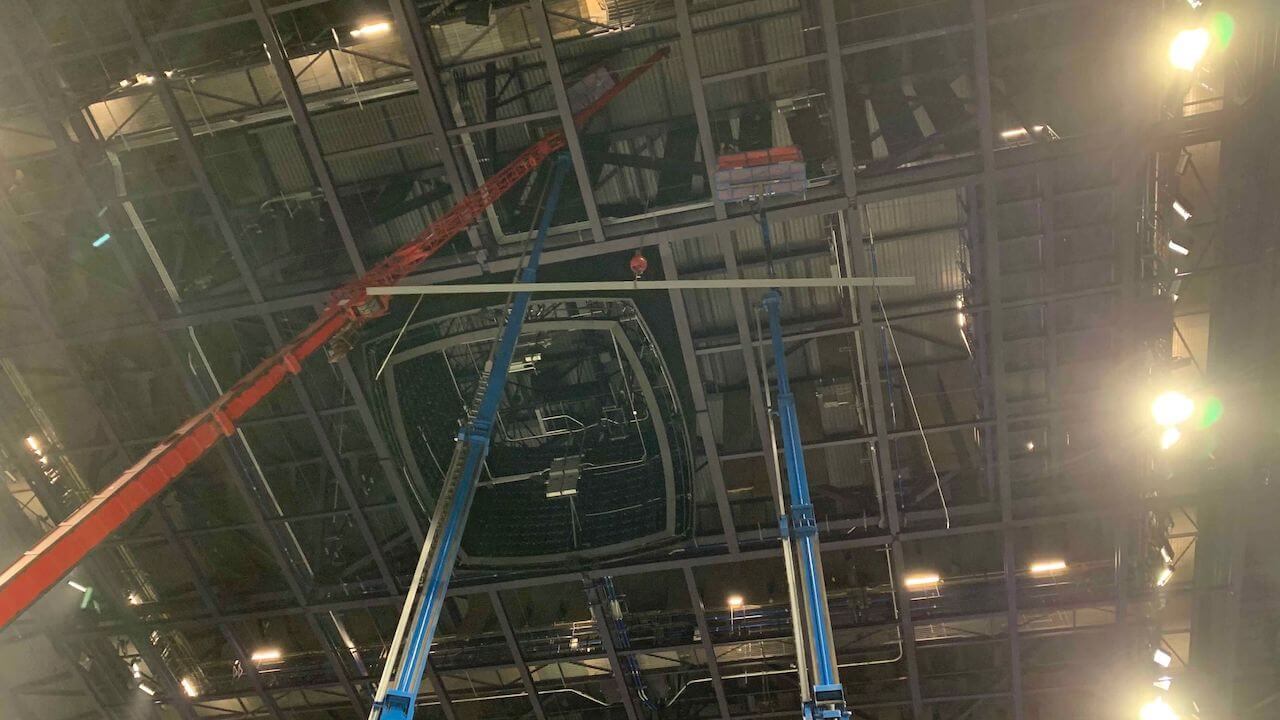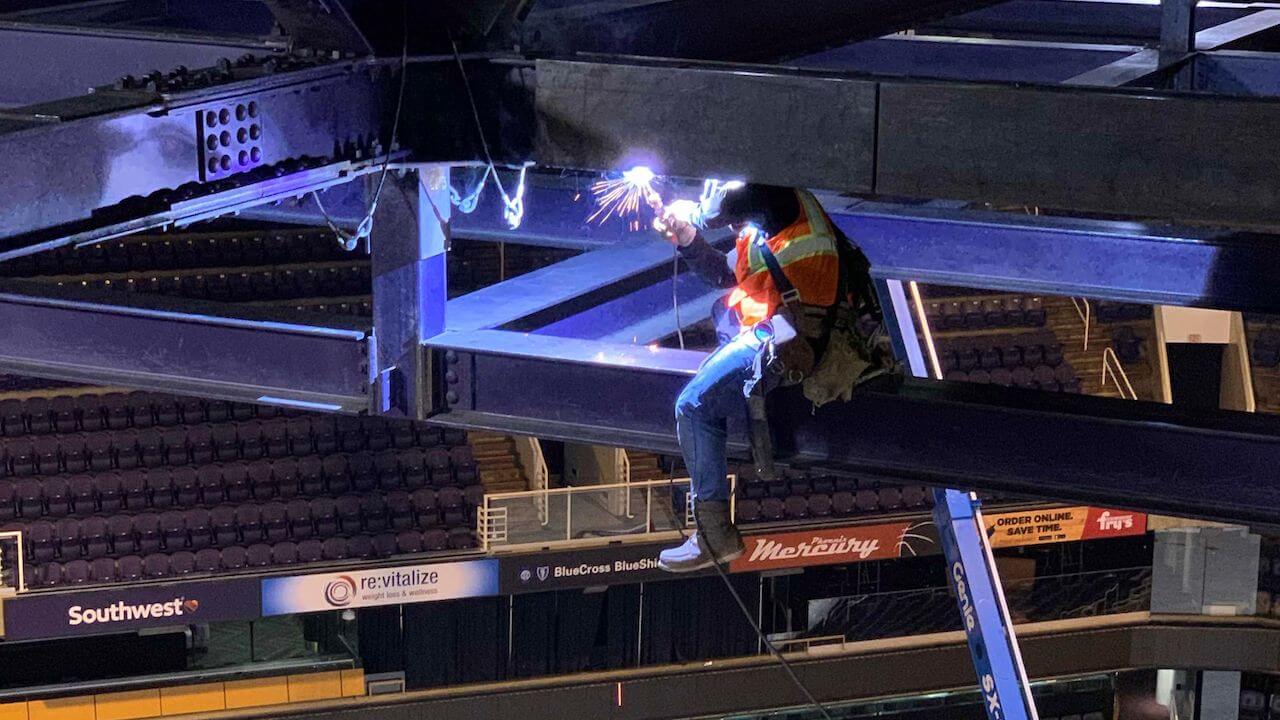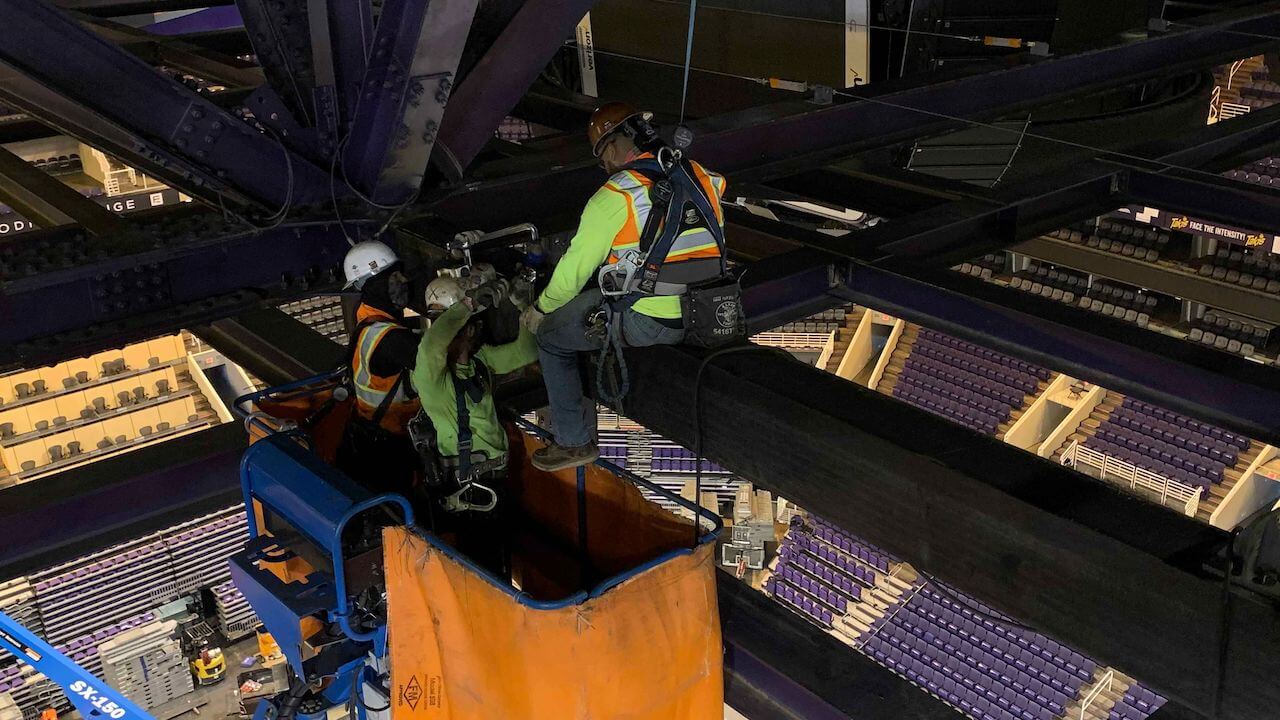 MARKET
Convention & Event Centers
GENERAL CONTRACTOR
Okland Construction
Phoenix Arena is home to both the Phoenix Suns and the Phoenix Mercury. This full renovation of the PHX Arena has many new features that required additional structural steel for all the new and upgraded AV Systems.
Our scope of work consisted of working with the Engineer of Record with the original design drawings dated back in the late 1980's and early 1990's to provide the structural steel requirements to reinforce the existing trusses for all the added loads that were imposed on the existing roof trusses. Our scope also included the steel for the newly designed pavilion, new steel stair tower and stairs and along with added steel framing for the new night club which was where the old practice court use to be.
With limited head space, erecting the new required steel was challenging for our erector. Our erection crews were able to get the steel hoisted to within 3 to 4 feet of its final location and then had to utilize bull rigging during mid-air steel transfers which was placed between the existing trusses to allow steel to be set in its final location before getting welded out. Fire blankets, netting and tool lanyards also had to be utilized to protect the arena seating below that remained in place. Laser surveying was also utilized on this project for the new Pavilion and Night Club areas so that the existing structure could be located and brought into our 3D Tekla model to allow our detailer to locate the existing structure and be able to bring in the new steel to connect to it.
Quote: Integer auctor magna mi, non laoreet mi tristique sed. Nam tincidunt dui eleifend ecitur egestas. Pellentesque semper non erat et.
John Doe
-Western Australian Department of Treasury FirstName LastName
Business Development FirstName LastName
Project Manager