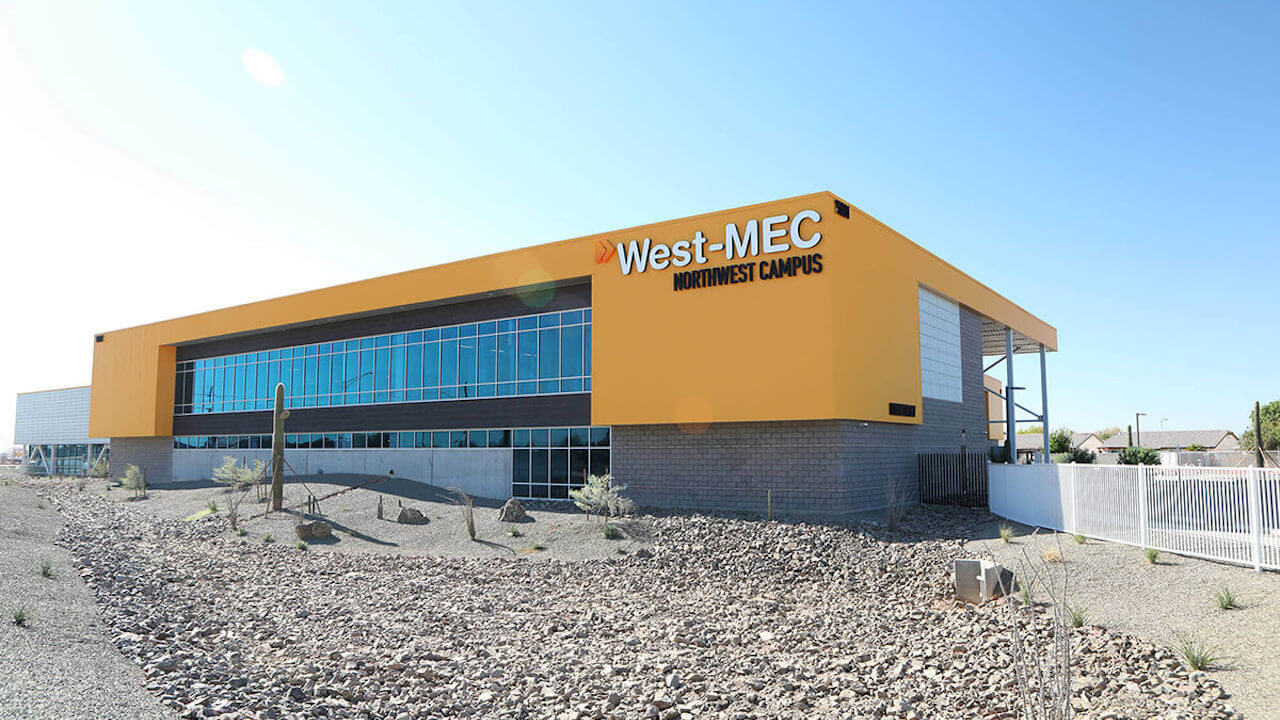 West-MEC Northwest Campus
OWNER
Western Maricopa Education Centers
GENERAL CONTRACTOR
McCarthy Builders
GrayWolf has participated in 5 phases of West-MEC projects that include 11 completed buildings. Each building has multiple exterior finishes and wall systems making coordination of masonry, framing, glazing, and specialty finishes important for project success.
The success of these projects began when GrayWolf coordinated early on with the general contractor, architect, and engineer to give feedback on early conceptual drawings as well as provide suggestions for optimal steel material selection and layout.
BIM modeling and coordination were necessary to fit all of the MPEF systems throughout the above ceiling spaces. Although exact web members of joist are not modeled, GrayWolf provides accurate top/bottom chord profiles and elevations. The modeling of bridging has also been valuable to these trades allowing earlier than normal coordination of steel members. Our joist vendors work closely with us to meet load requirements needed.
GrayWolf was proactive in working with the general contractor and other trades to incorporate critical point loads and clear opening locations into the joist design and steel model. Once the steel is modeled, shop drawings are submitted for approval with minimal clouding. This improves the submittal process for all parties and means faster lead times when scrubbing and releasing to fabrication. The Tekla software used for detailing adds to our ability to create detailed fabrication priority and delivery load lists. This assists the field crews when receiving and erecting material.
Quote: Integer auctor magna mi, non laoreet mi tristique sed. Nam tincidunt dui eleifend ecitur egestas. Pellentesque semper non erat et.
John Doe
-Western Australian Department of Treasury FIRSTNAME LASTNAME
Business Development FIRSTNAME LASTNAME
Project Manager