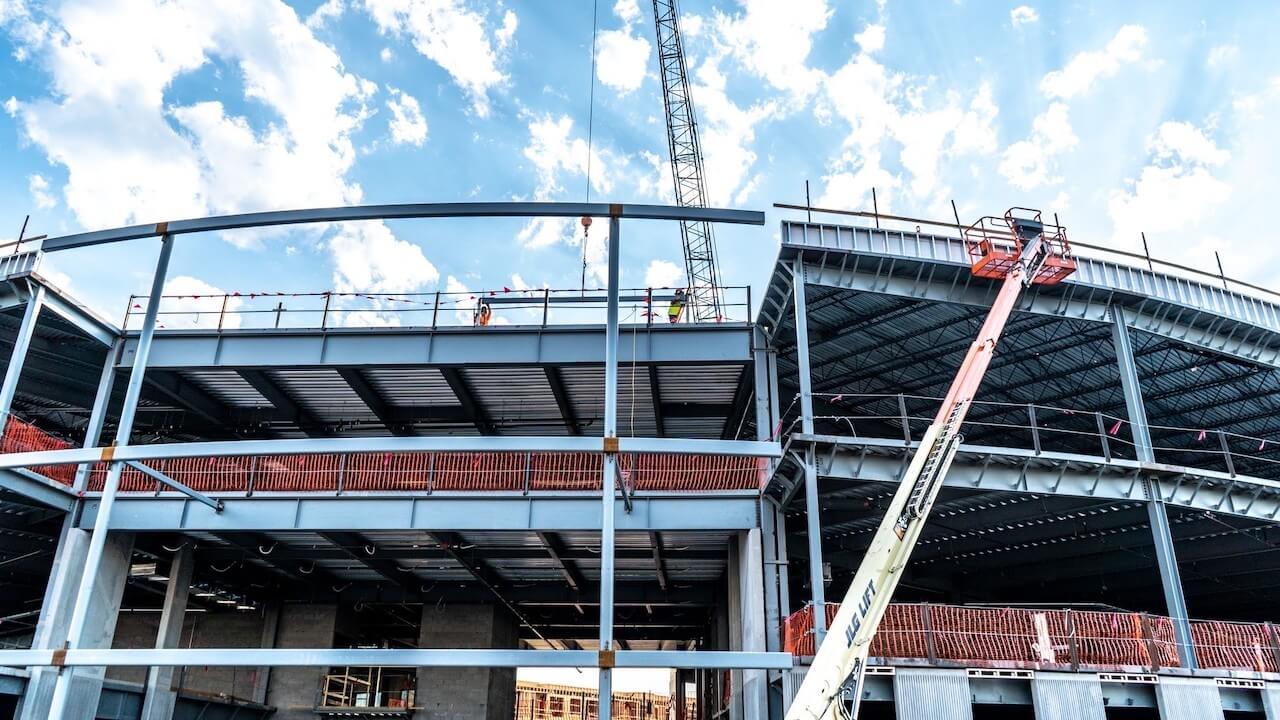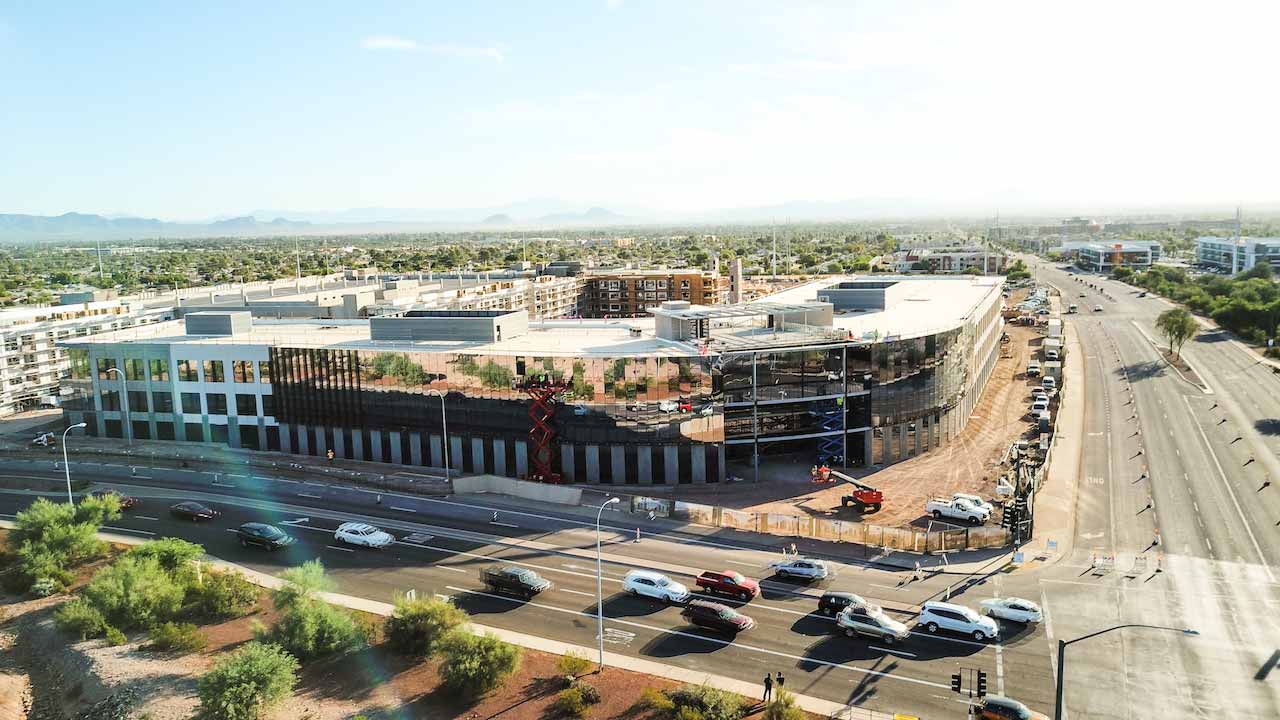 OWNER
Bridge Banyan Qualified Opportunity Zone Business I, LLC
GENERAL CONTRACTOR
hardison/downey
Scottsdale Entrada is part of a mixed-use project that consists of several projects going on simultaneously with over 750 apartments, 7,500 sq. ft. of retail space and 250,000 sq. ft. along with two massive parking structures.
Our particular scope for this project was the 250,000 square feet of office space that consisted of both concrete tilt panels and structural steel that tie everything together. The large radius portion of this project really makes the building unique in its entirety.
With multiple projects under construction simultaneously and other trades activities going on with the other projects, a lot of pre-planning had to take place due to the limited space we had to erect this project. Steel deliveries were planned ahead of time to allow continual flow of steel to our erector so that steel was erected efficiently and as safe as possible. With full crane access on one side of the building, this project had to be erected from the inside due to no crane access on the street sides (64th Street and McDowell) which created some critical heavy picks for our erector.
Quote: Integer auctor magna mi, non laoreet mi tristique sed. Nam tincidunt dui eleifend ecitur egestas. Pellentesque semper non erat et.
John Doe
-Western Australian Department of Treasury FIRSTNAME LASTNAME
Business Development FIRSTNAME LASTNAME
Project Manager