The Odysea Aquarium project included the aquarium and 4 other structures. A balcony at the second level and roof canopy connected all structures and created a large circular courtyard.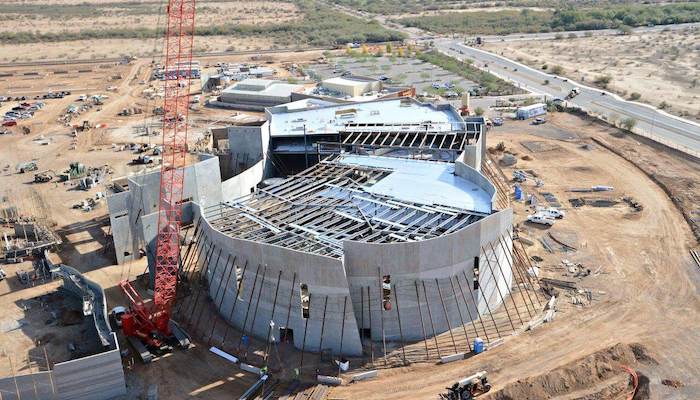 Staying ahead of the demands for the tourism sector
Location, competition and speed to market are what sit among other key requirements for our clients when they are developing luxurious hotel towers, resorts, restaurants and casinos. Stakes are high and the demand on these types of projects are to consider everything from the guest experience to lifecycle operations in order to bring the facility to its fullest potential. As your construction partner, you can take advantage of extensive building expertise and advanced digital ecosystem that provides insight to issues before they arise, ensures constructability early in the process and compresses both fabrication and erection schedules.
TYPES OF PROJECTS

Arenas / Stadiums

Casinos & Indian Gaming

Hotels

Recreation Centers
SERVICES

Digital Engineering

Modeling & Detailing

Design Assist

Constructability Planning

Procurement

Fabrication & Modularization

Erection

Digital Twin
Total leisure projects
in the last 10 years
Total revenue in the leisure
market in the last 10 years
Fort McDowell Casino Renovation
Receive Our Quarterly Supply Chain Report
Gain industry insights that drive the cost of structural steel & materials