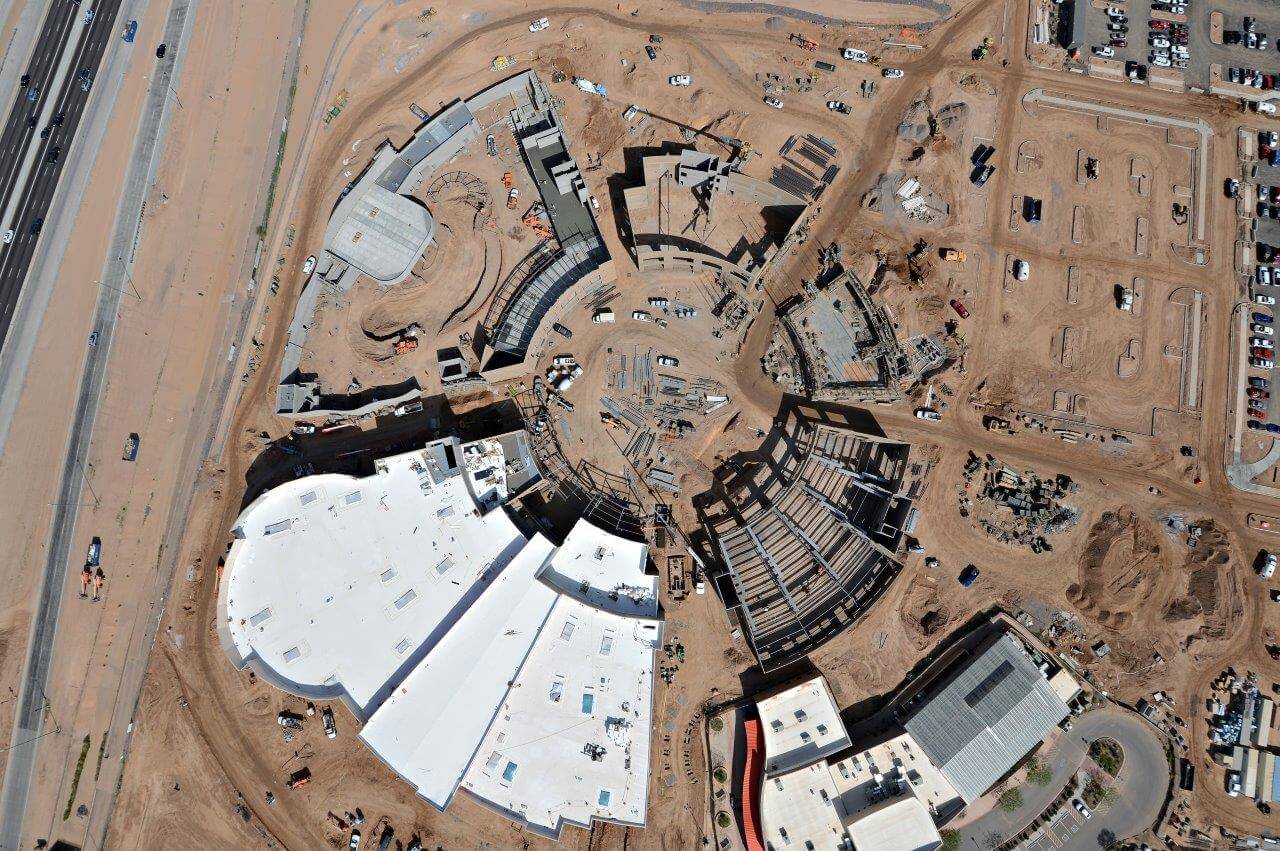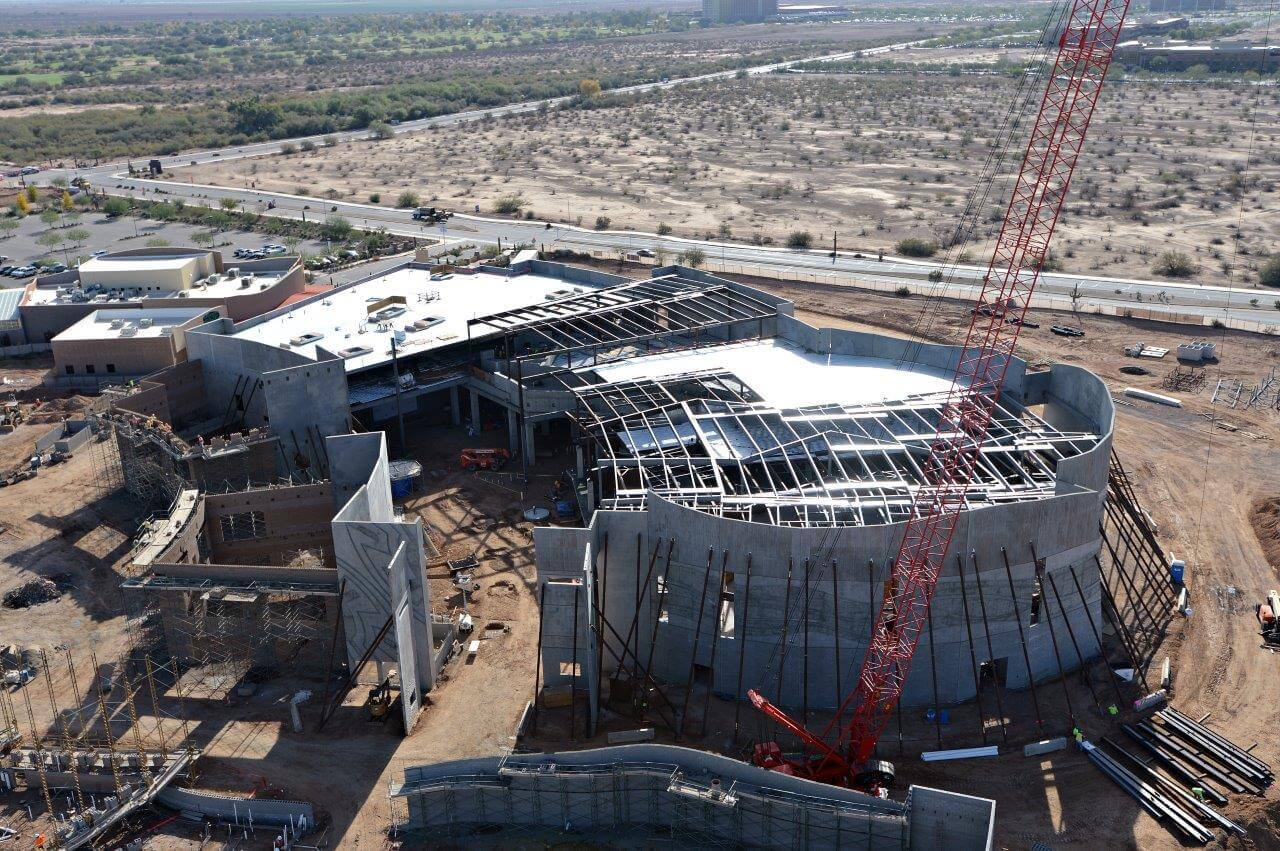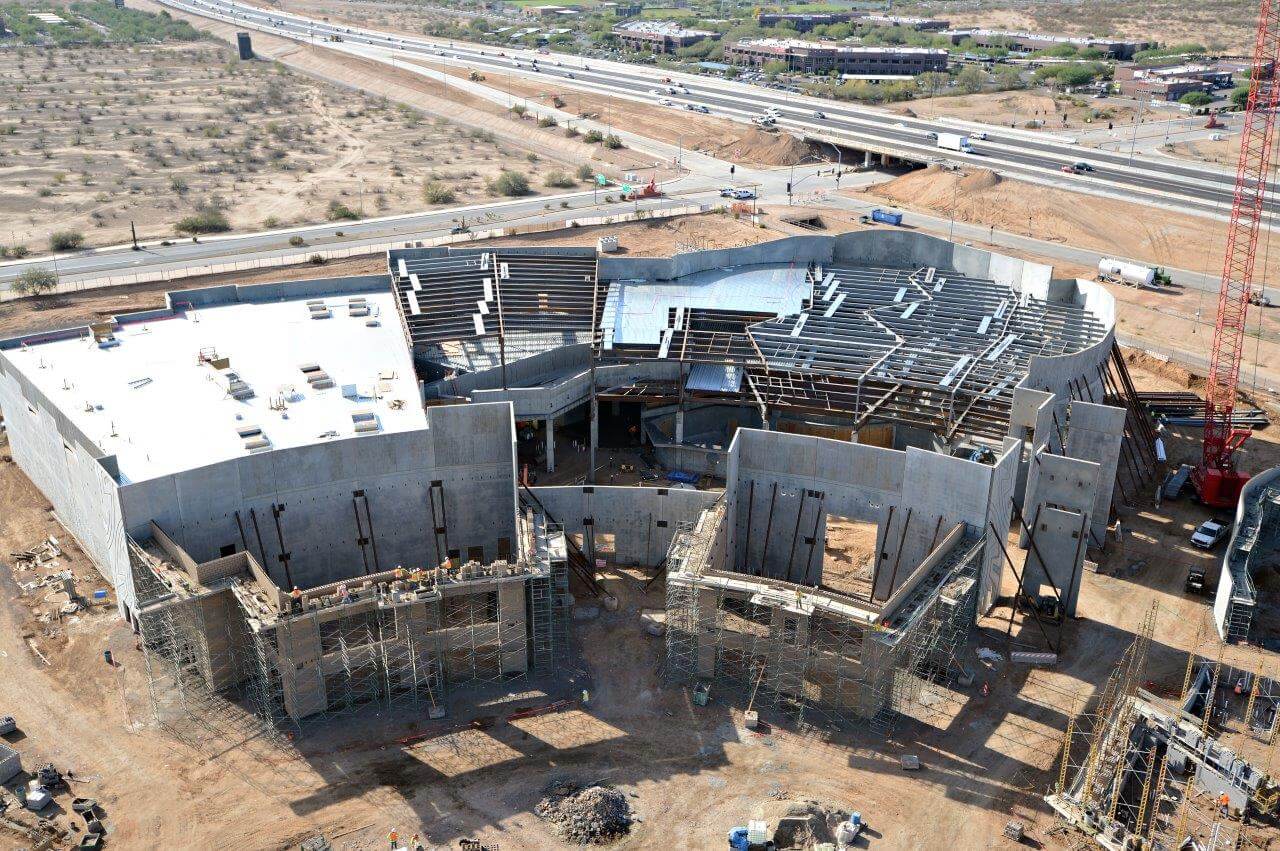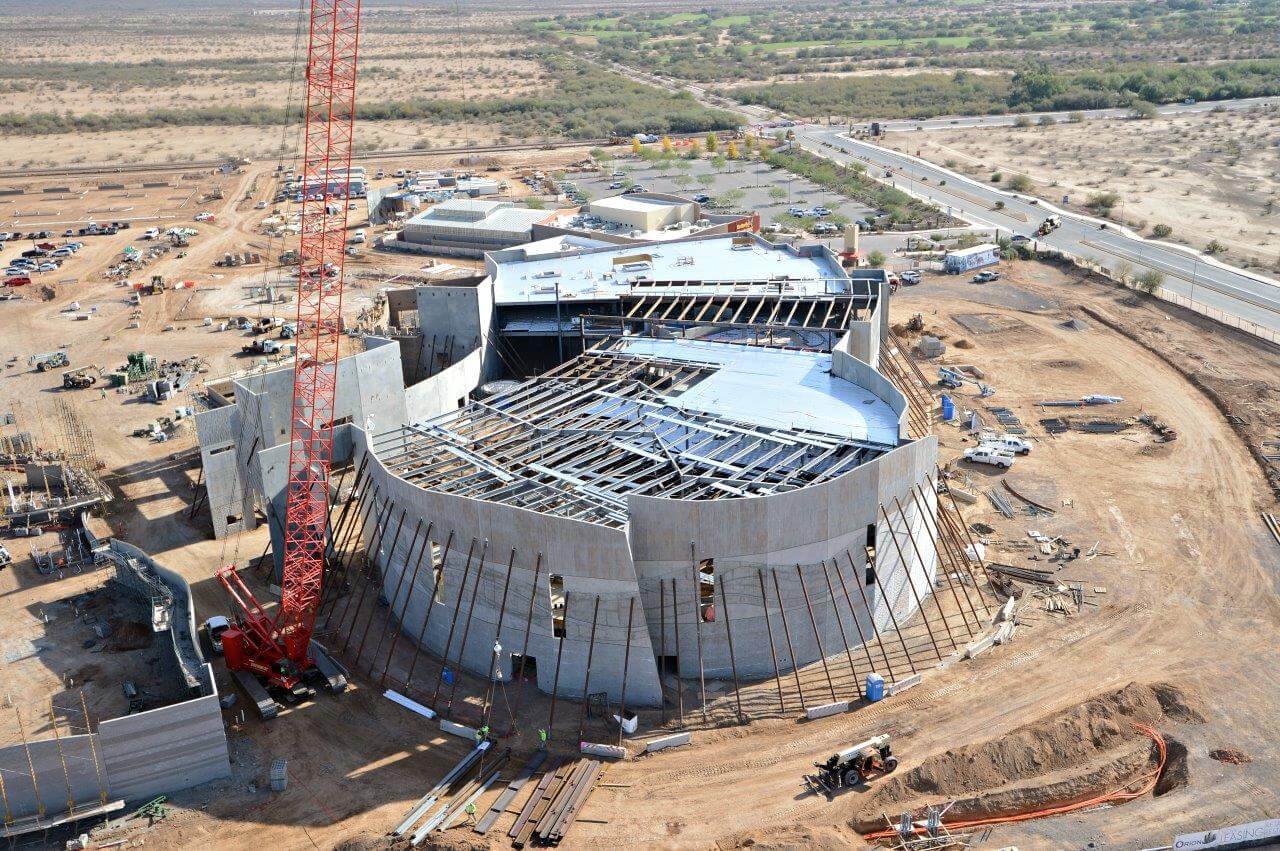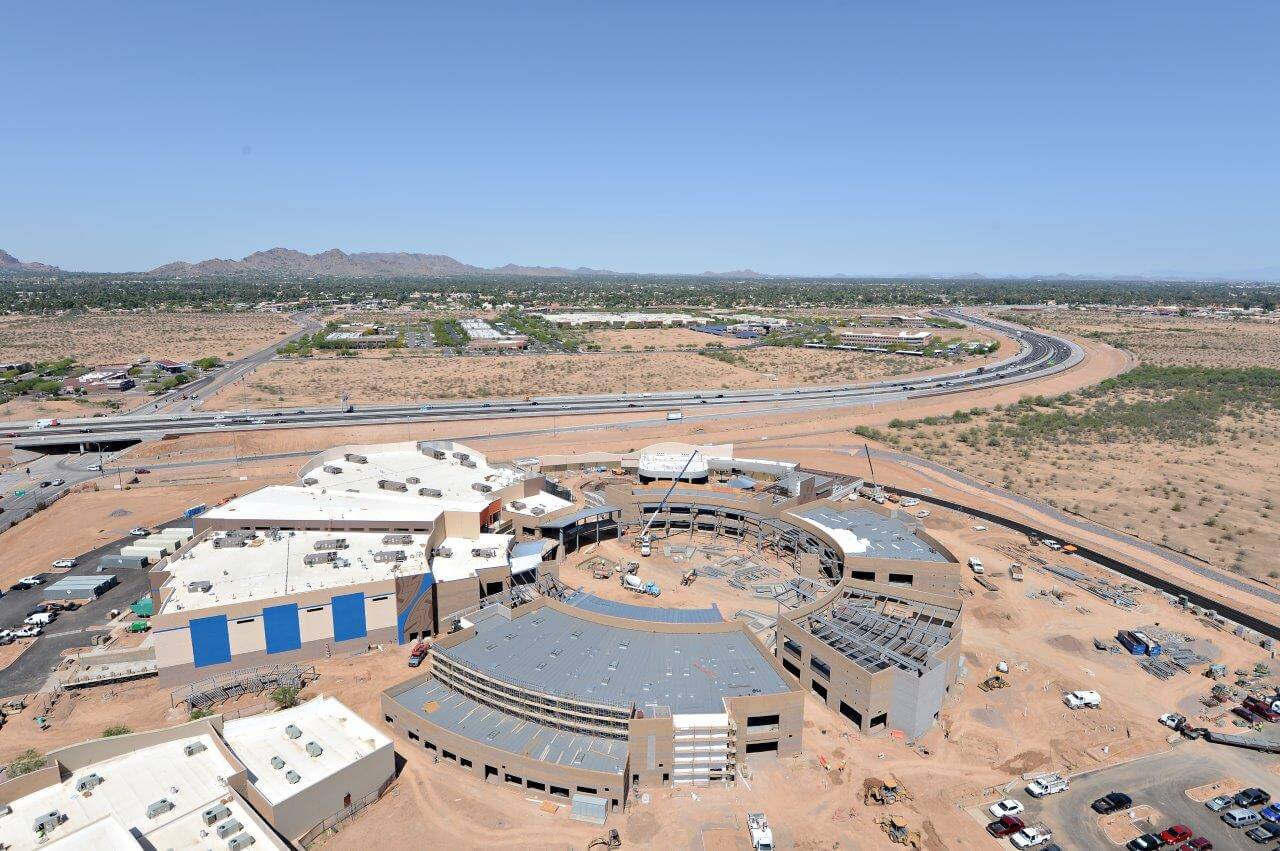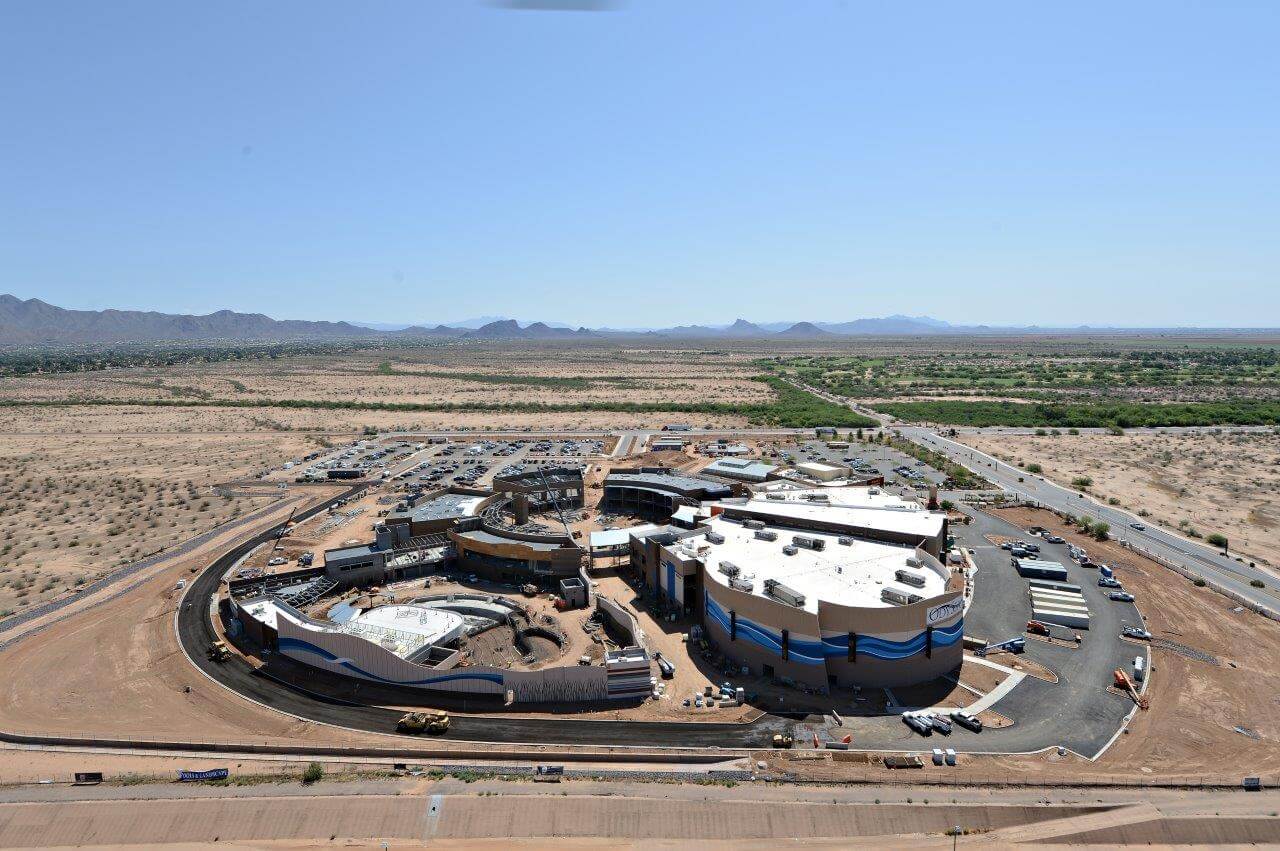 GENERAL CONTRACTOR
McCarthy Builders
The Odysea project included the aquarium and 4 other structures. A balcony at the second level and roof canopy connected all structures and created a large circular courtyard. GrayWolf was instrumental in the design of tube column that covered all of the exterior wide flange columns. This option provided a cost and time savings to the project.
GrayWolf coordinated with models from the General Contractor, Architect, and Engineer from a base IFC model. The project grid lines were all radius and radial, so detailing was primarily model-based. Locations of all steel were based on a coordinate system. The exterior walls were 50' tall precast tilt panels. With BIM coordination almost all the steel to concrete connections were made with embeds that had connection plates shop welded to them. Extensive BIM coordination was vital to the success of the project.
One feature of the project that was extremely challenging was to install an 80' diameter rotating carousel platform on the main floor of the building. It was surrounded by acrylic and concrete tanks and had a concrete central core. The upper steel portion of the carousel was erected in the pit and then hoisted to the concrete ceiling using a dozen chain falls while work was done below. The carousel platform was built on top of radially installed pedestals with rollers and then finally the roof portion was lowered onto the base.
Quote: Integer auctor magna mi, non laoreet mi tristique sed. Nam tincidunt dui eleifend ecitur egestas. Pellentesque semper non erat et.
John Doe
-Western Australian Department of Treasury FIRSTNAME LASTNAME
Business Development FIRSTNAME LASTNAME
Project Manager