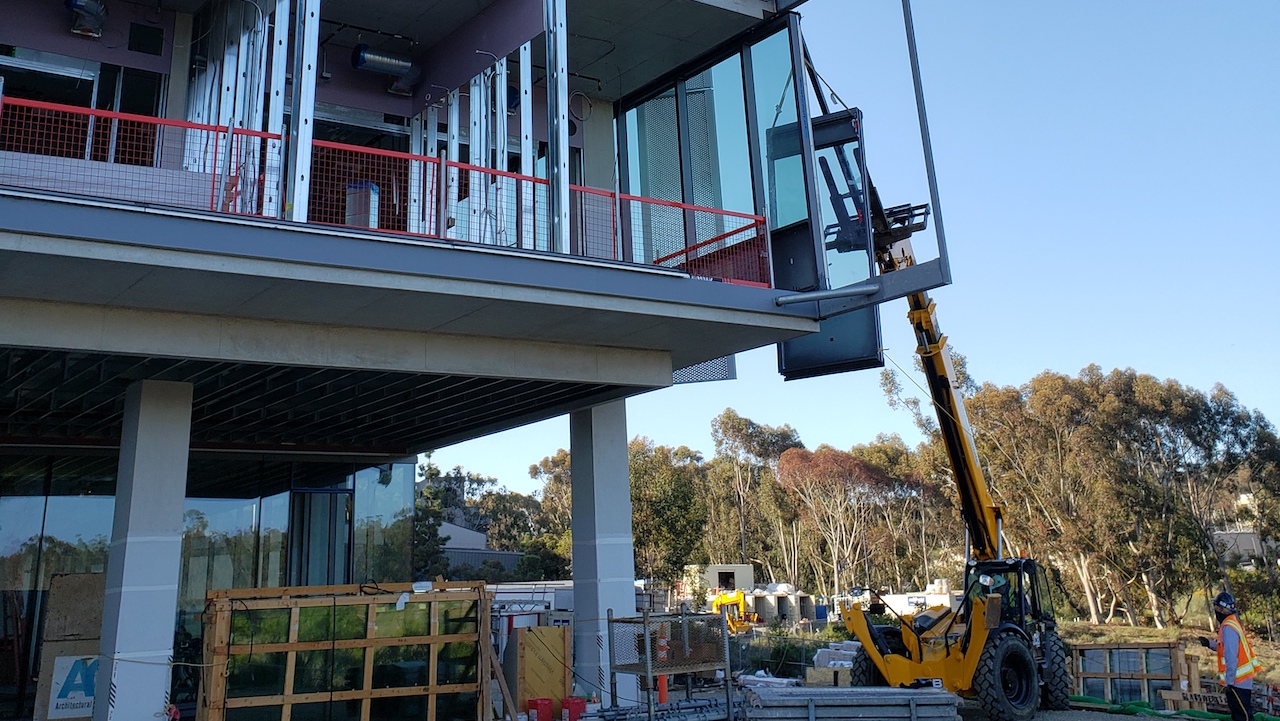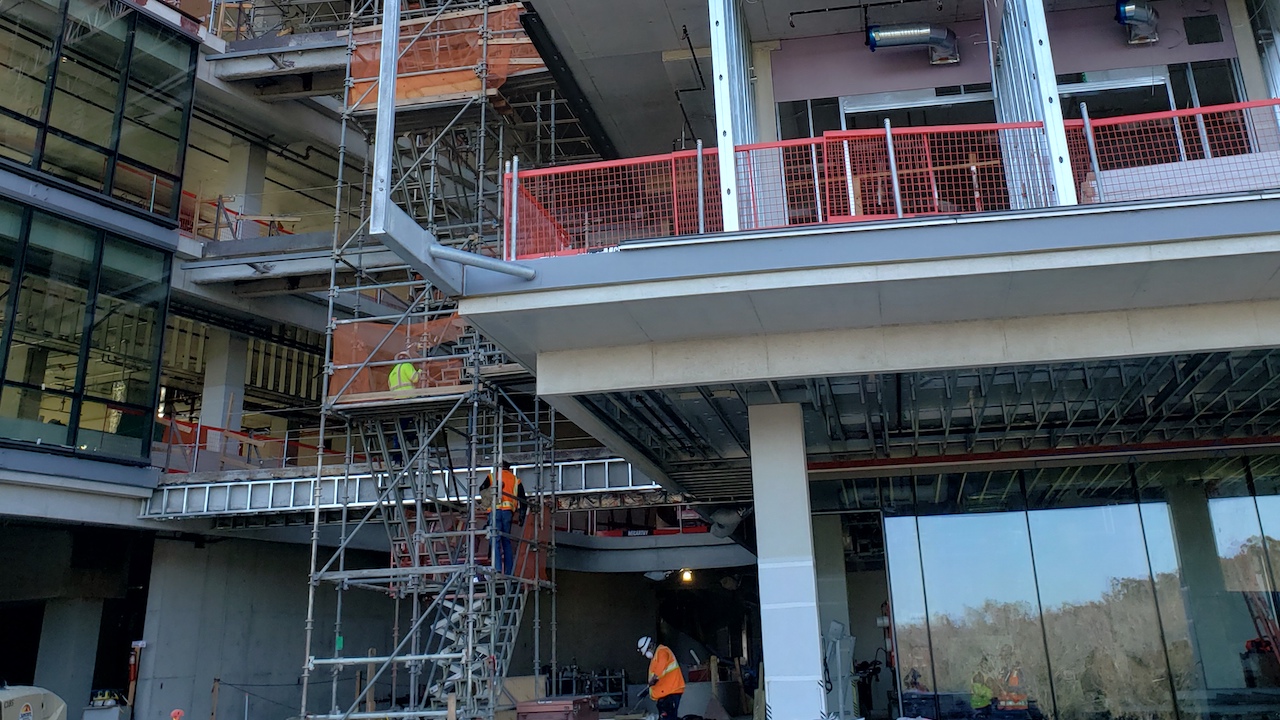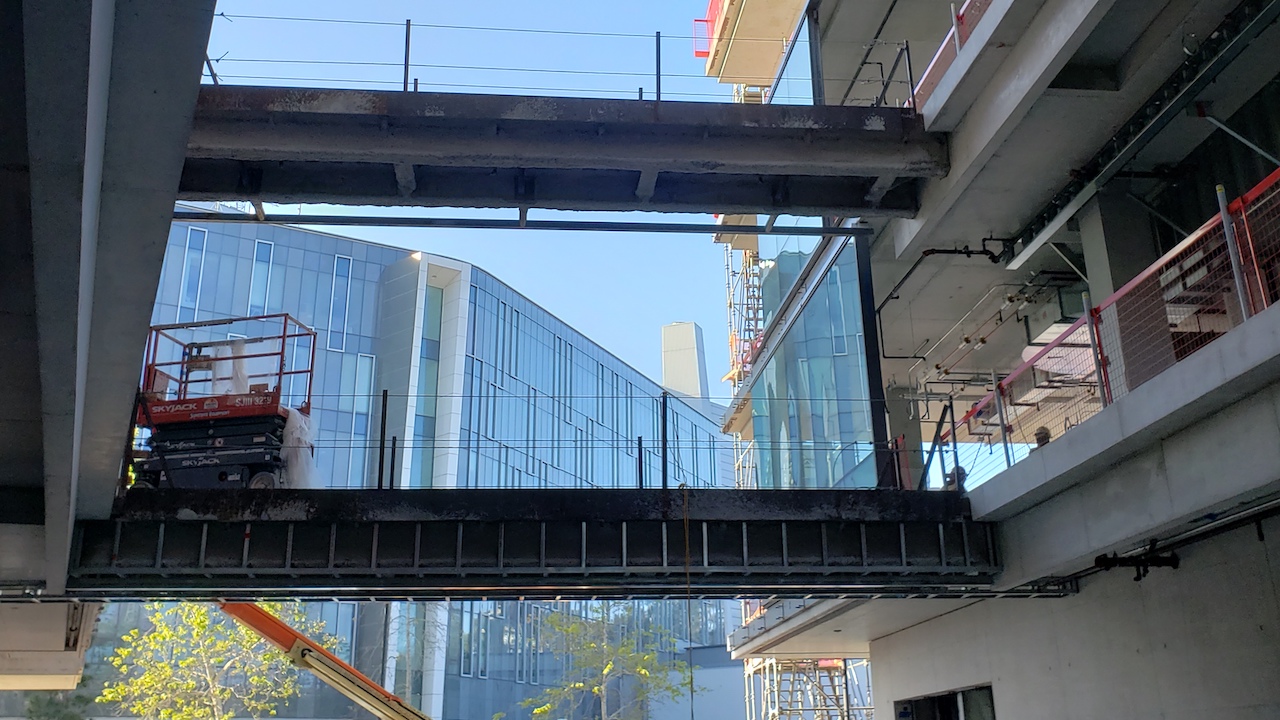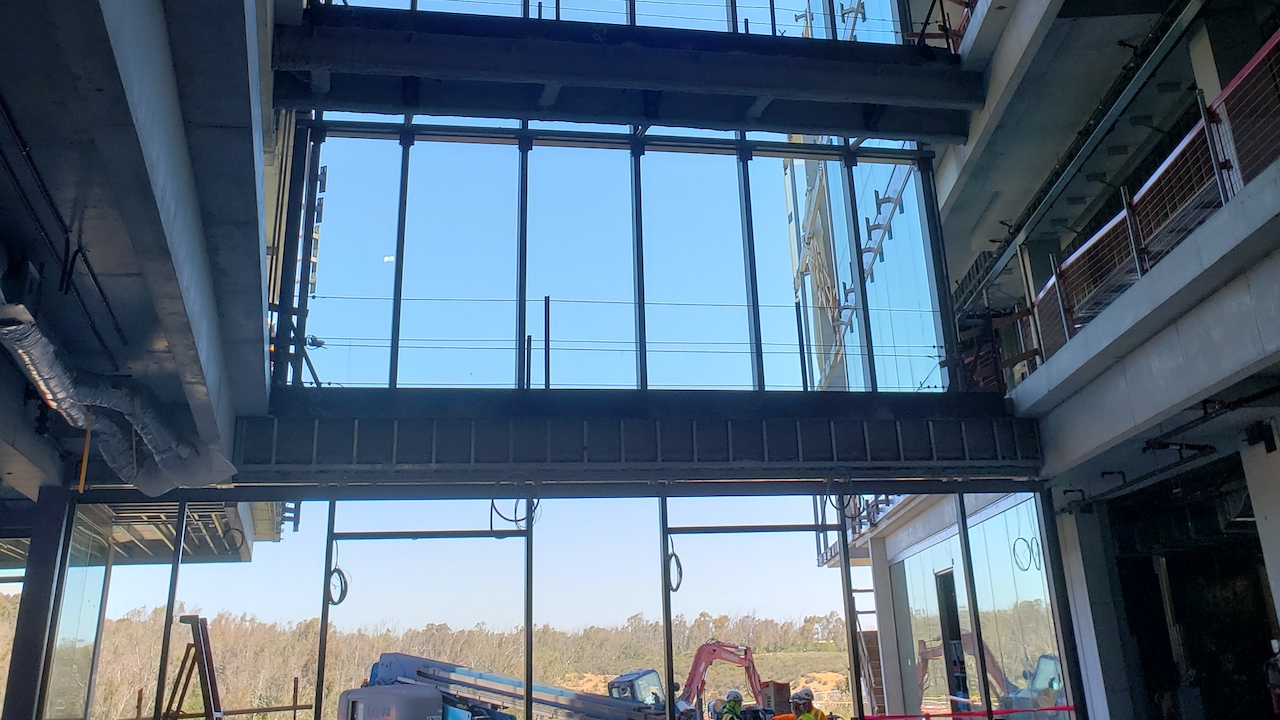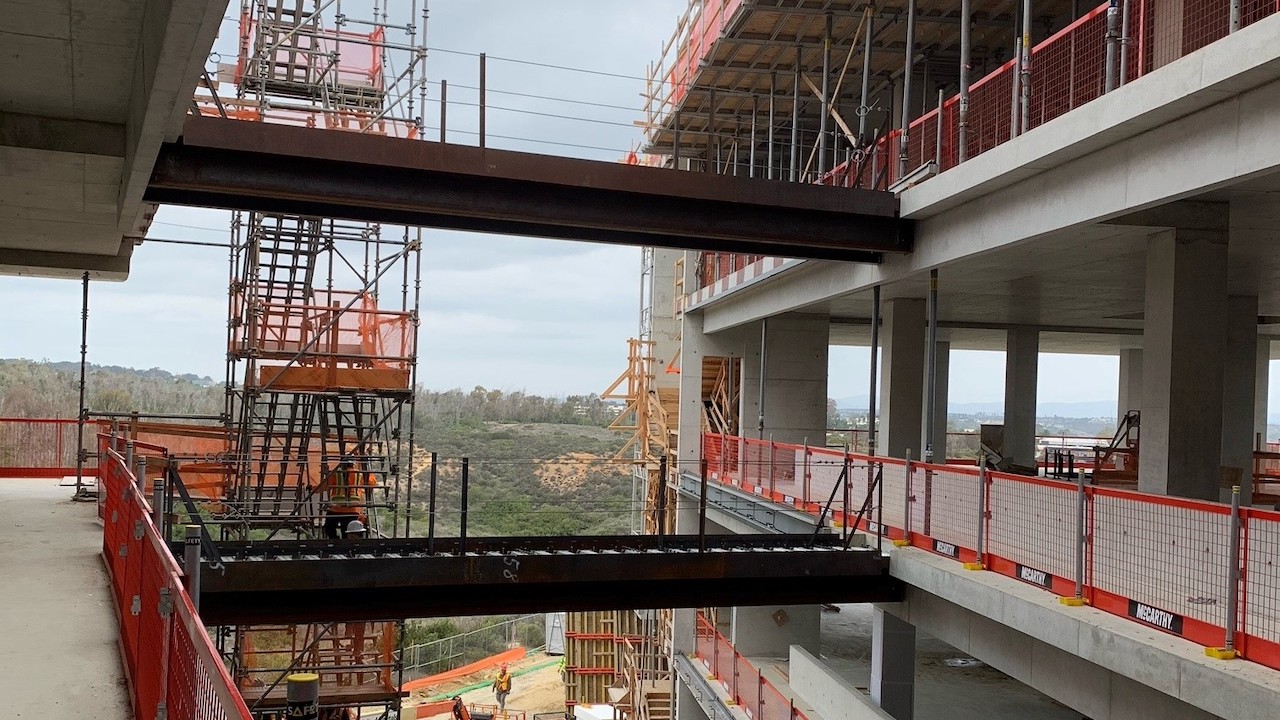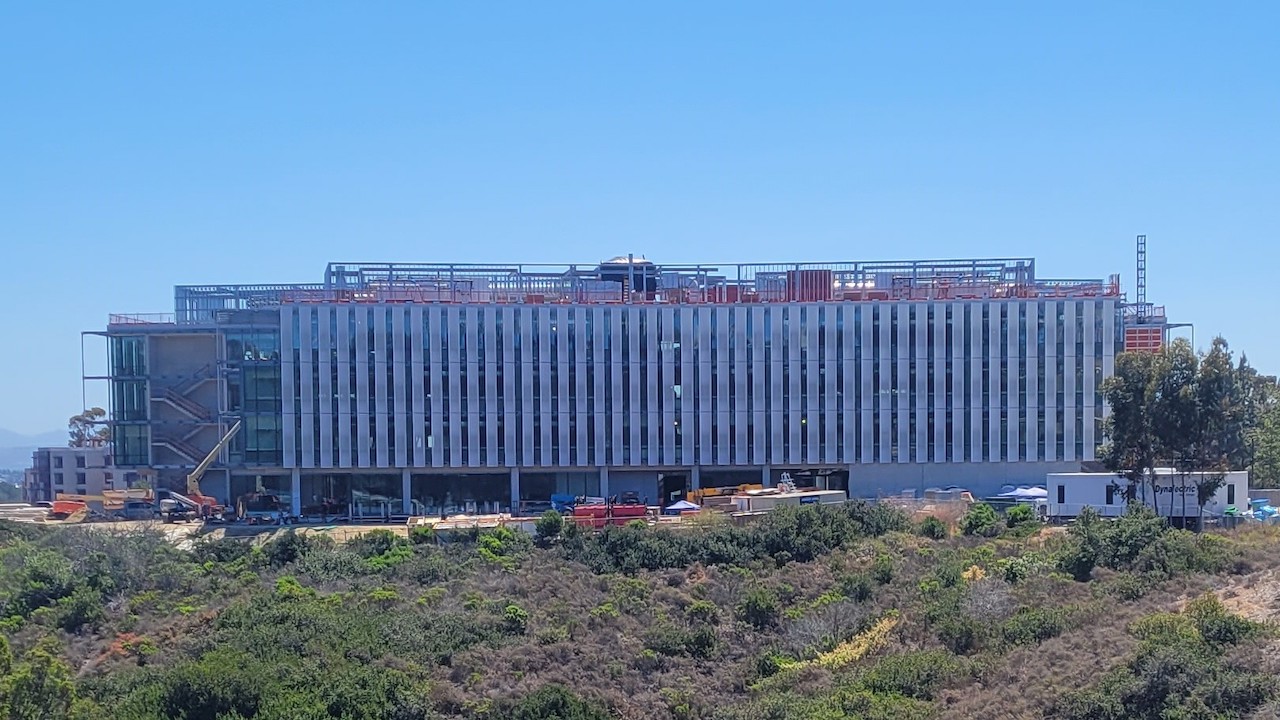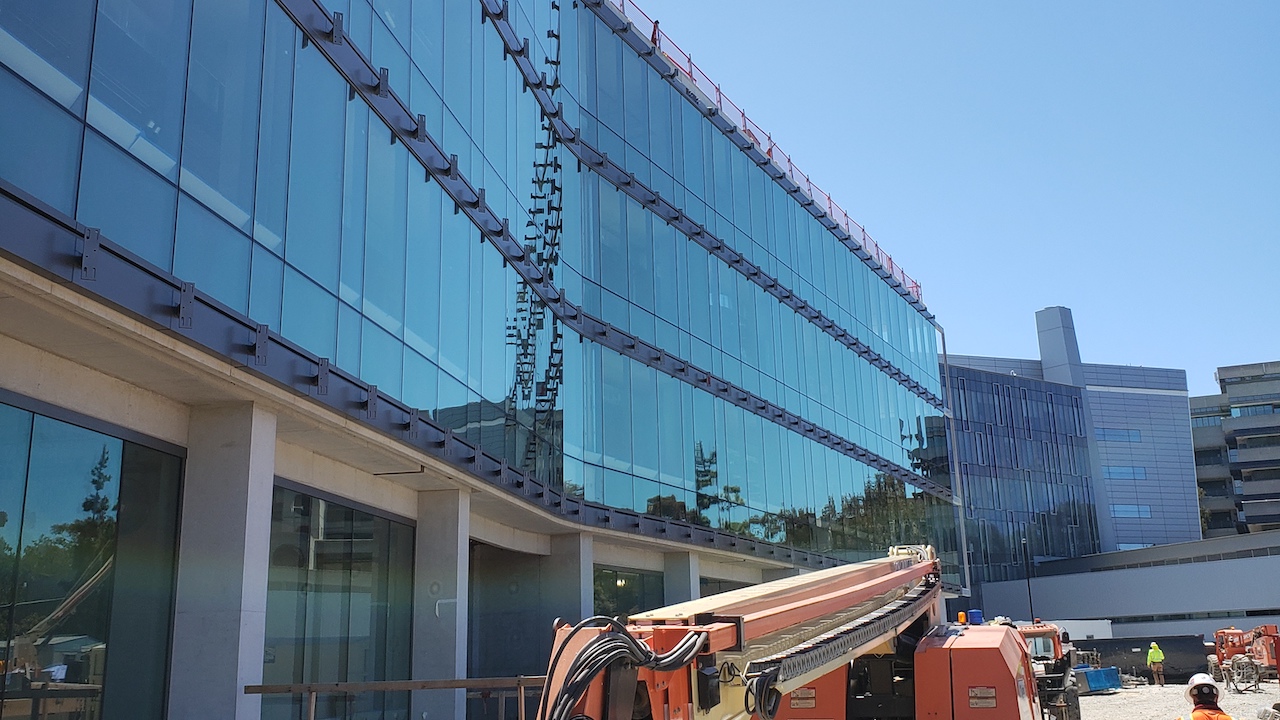 OWNER
University of California, San Diego
GENERAL CONTRACTOR
McCarthy Builders
The project is located on the University of California San Diego campus in La Jolla, California. The building is designed for collaborative research for progressive learning and sharing of innovations with society. The building will consist of thirteen research facilities, each of which will be used by a group of professor-led research groups from varying lines of study. These teams will focus on challenging research in areas such as renewable energy, smart cities/transportation, wearable/robotic innovations, real time data analysis, digital privacy/ security, nanotechnology, and precision medicine.
The project was started in March of 2020 and is due to be completed in January 2022, with some of the lower level miscellaneous erection starting August 2020. Through the entirety of the project there have been difficulties with new subcontractors and information being changed back and forth as the building and design team are working towards architectural awards.
This building is constructed from mostly concrete and shows off the buildings structure within its finishes. There are four stories plus a basement and roof research area. The roof structure to enclose the mechanical units and support the solar panel system is all constructed from galvanized tube steel and I-beams. There is one standard steel egress stair tower, small elevation change steel stairs in the basement and roof, as well as a spiral staircase at the center of the building. The spiral staircase is the focal point of the whole project as it rises from the first floor to the fourth with no outside supports other than its own stringers. The spiral stair is visible through the center of the whole building and can be viewed from three steel bridges on either the south or north end.
The project includes roughly 186 tons of steel. This design with the open concept to the center of the structure maximizes the circulation and collaboration of the UC San Diego faculty, students, professional research staff, and industry partners.
Quote: Integer auctor magna mi, non laoreet mi tristique sed. Nam tincidunt dui eleifend ecitur egestas. Pellentesque semper non erat et.
John Doe
-Western Australian Department of Treasury JOE MILLER
Business Development CHRIS MOSHELL
Project Manager