DBM Global merged several business units of GrayWolf Industrial – Titan Fabricators, Titan Contracting, Inco Services – along with Schuff Steel Management Company and the operators of Schuff Steel in Texas and Georgia to form the new company GrayWolf
GrayWolf Industrial was acquired by DBM Global to become a key component in delivering on the parent company vision of an end to end solution for assets across both commercial and industrial markets
Horn Industrial Services was renamed to GrayWolf Industrial Services to better reflect the strength and unity that our business units share together as a pack.
Capabilities expanded again with the acquisition of Inco Services, a leading mechanical services provider to the pulp and paper market.
Milco Constructors, a leader in the refinery and renewable energy spaces was acquired to enable tackling significant solar, wind and piping projects for the refinery, power and chemical/petrochemical markets.
We performed fabrication and modularization for absorber towers with 7AB101T – C276 alloy material before managing the logistics of transporting them down the Ohio River.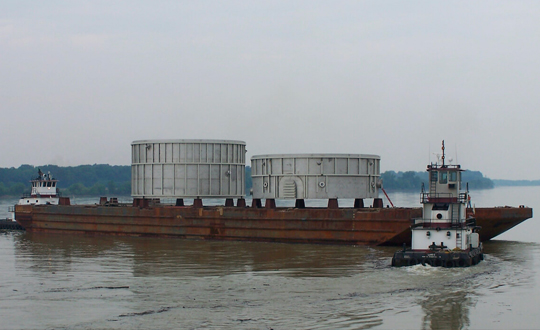 Led a 7-month project of sinking and successfully raising the 12,000-ton Titanic replica for the award winning movie.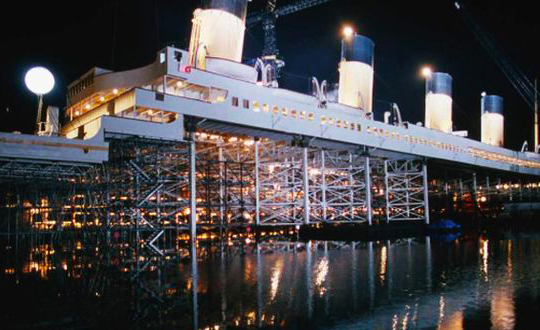 Titan Fabricators was acquired to support the tank and vessel field of operations and provide a location for shop built tanks/vessels with both rail and river shipping capabilities.
From our inception, our delivery of quality projects helped us to quickly become the go-to-provider for tanks, specialty welding and equipment setting.
Titan Contracting was formed to grow our tank and vessel field operations.
Horn Industries Services was founded with the goal of providing specialty welding, rigging and erecting services for the heavy industries and mechanical markets.